Virginia Credit Union LIVE! Information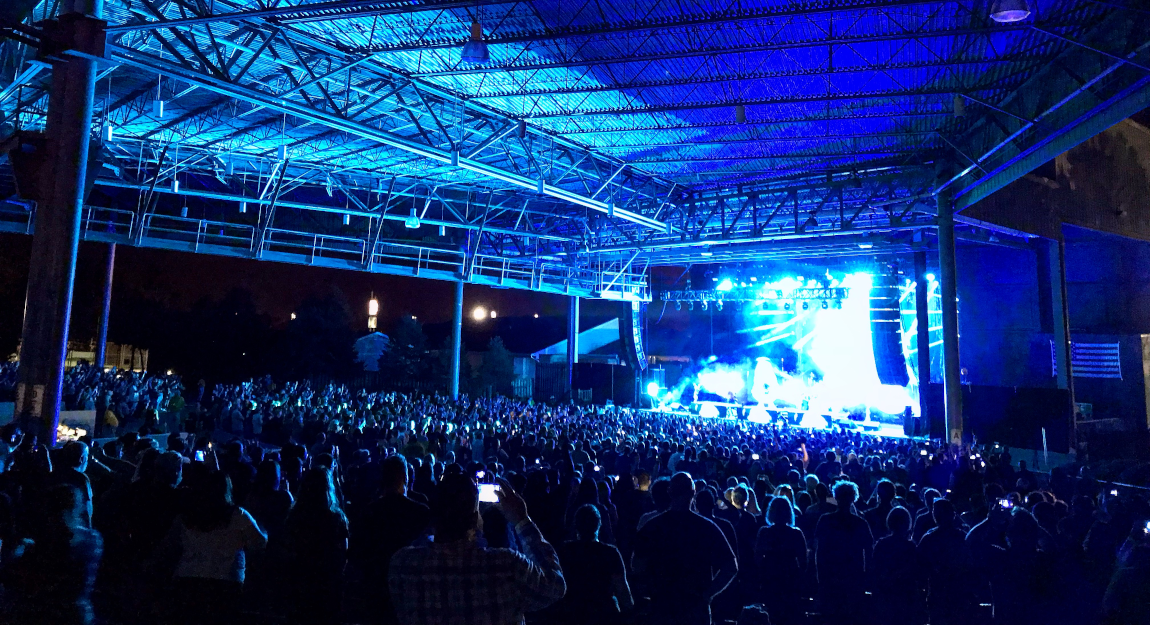 Virginia Credit Union LIVE! At Richmond Raceway is one of the top outdoor concert venues in the Richmond region. It offers a history of hosting the biggest acts in the industry due to several features that guarantees a superior concert experience for music lovers across the country. These features include a classical design that offers excellent acoustics as well as a location that offers a great view of metro Richmond making it a comfortable space for enjoying fan-favorite artists.
The venue currently offers 6,000 covered seats to fans and six permanent private dressing rooms for artists that come complete with restrooms and showers. The venue also has a separate hospitality building that provides artists and fans their choice from a full menu of food and beverages, making it an ideal spot for pre- and post-show dining. The backstage area is also noted for being secured and providing plenty of room for large vehicles and tour buses, which many artists have openly said is convenient for even their most intricate concert setups.
The venue has been historically trusted as the place to see top national recording artists, with big-name bands and performers like Aerosmith, Sting, Jimmy Buffett, Van Halen, Foo Fighters, and more proud of their time performing on the VCU LIVE! Stage. Concerts aren't the only things to see at the venue though, as it also plays host to the Stone Soul Music & Food Festival produced by Radio One.
Currently, the venue benefits from a 10-year booking agreement made with AEG Live as well as a naming rights agreement with Virginia Credit Union that gives it its current name.
Whether you live in Virginia, nearby cities, or all points across the country, you can't have a finger musical experience than you could at VCU Live! At Richmond Raceway.
See the below pages for further information on the Virginia Credit Union LIVE! at Richmond Raceway:
Virginia Credit Union LIVE! Parking:
Find out more about parking at the Virginia Credit Union LIVE! and driving information.
Ticket Policies:
Read about the ticket guarantees and authenticity policies when purchasing tickets via this website.
Virginia Credit Union LIVE! Seating Chart:
View the Virginia Credit Union LIVE! at Richmond Raceway seating chart and the various seating options.