Virginia Credit Union LIVE! Seating Chart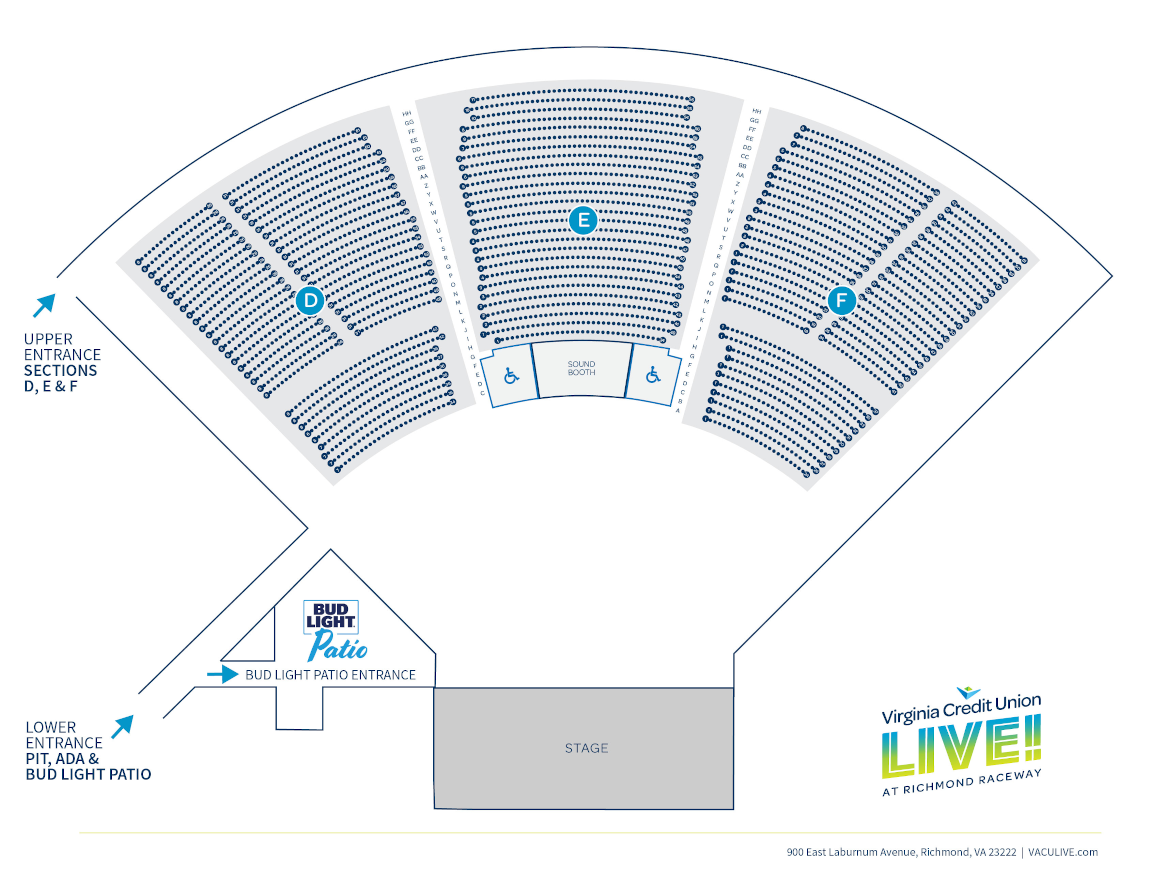 Virginia Credit Union LIVE! at Richmond Raceway offers 6,000 seats across three columns of seating. The seating area is covered to protect from light weather with all the chairs theater-style seating with pull-down seating and no armrests. Seating is orange colored with comfortable cushioning designed for optimal comfort.
The middle column seating has two ADA-seating areas towards the front offering a great view and plenty of space for wheelchairs.
NOTE: The seating layout may change depending on the event. Always check the seating map when choosing your tickets.
You can reserve your best seats today by purchasing your tickets now! Visit the Virginia Credit Union LIVE! schedule to see all the upcoming events.
To view the ticket and authenticity policies please check out the ticket information page.